Nepal Trekking Pro
Nepal Trekking Pro is one of the well-recognized trekking companies in Nepal, specialized in trekking, day-tours, and many more adventures.
Since its establishment on 2005 the company has worked continuously and has earned recognition from the government too for its contribution and dedication in the development tourism in Nepal.
Visit Website
View All Projects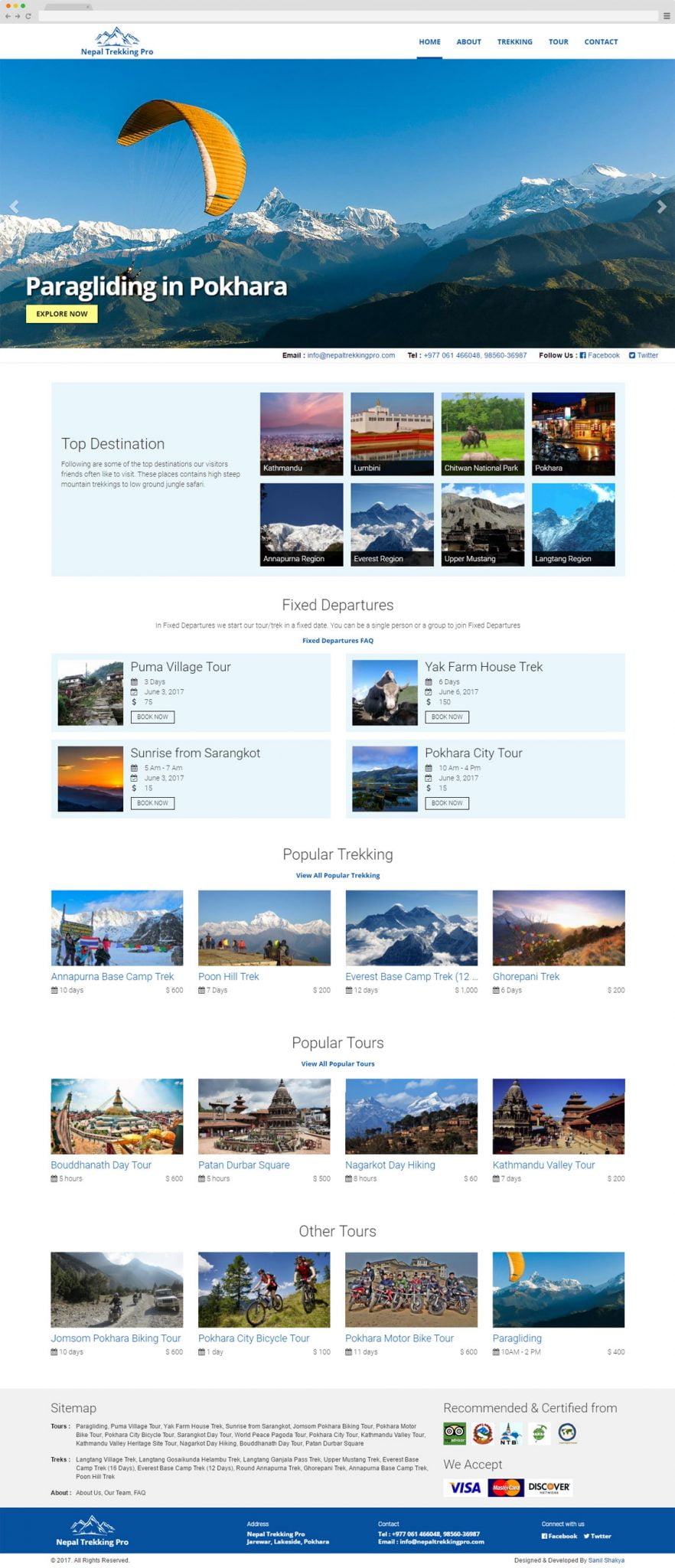 © 2023. All Rights Reserved.